Ways to Get Involved
---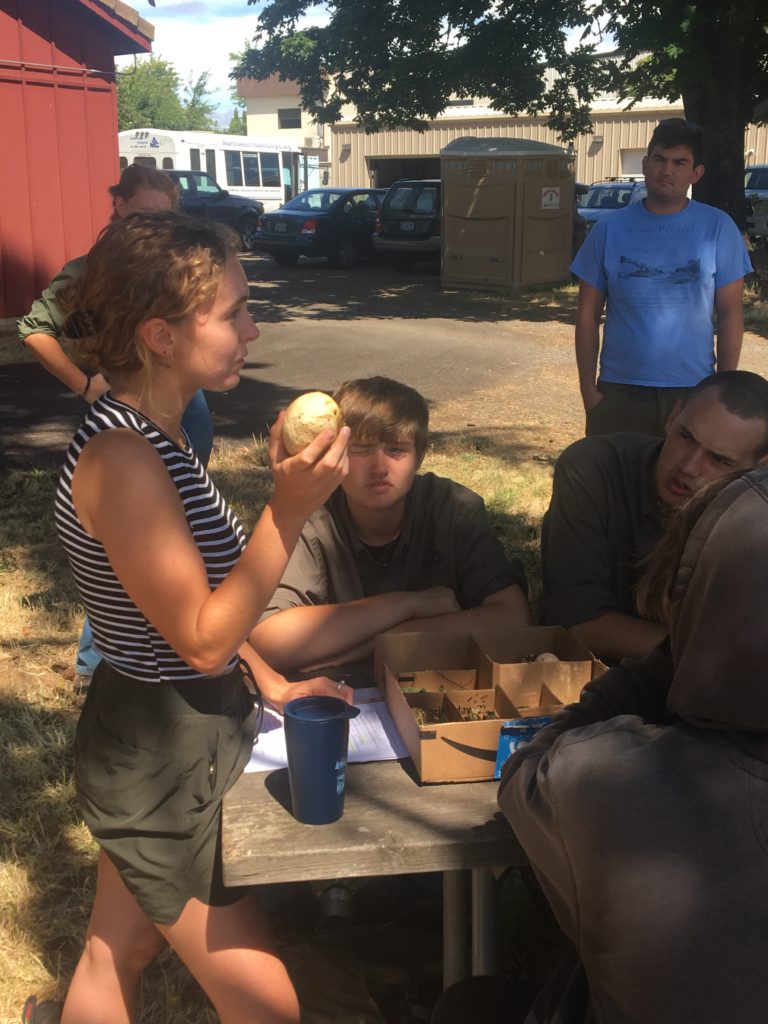 Internships
We hire a student Environmental Education Intern to assist with school classroom programs and field trips in the spring and fall and a Social Media Intern who is responsible for keeping our social media sites up to date throughout the year.
AmeriCorps Program
We hire a 6-month Environmental Education Specialist through the Mt. Adams Institute's AmeriCorps program to work on partnership projects and programs from May-October.
Volunteers
We regularly seek volunteers to join our board of directors, assist with educating youth on field trips, and to assist with fundraising and grant-writing.
Should you be interested in any of these opportunities, contact us by email at info@wewetlands.org or by phone at (541) 338-7047
Here's what interns are saying about WREN!
"My experience working as an AmeriCorps intern at WREN provided me a chance to educate the public about the diversity of the Willamette valley ecosystem and the processes it supports. As a native Oregonian and a former Oregon State University graduate, I place a high value on teaching the public of all ages the importance of preserving the beauty that surrounds us. WREN provides educational opportunities to all ages from bird watching, wetland wanders, public events, and class room presentations that inform listeners about the environment and how their interactions impact different ecosystems. WREN's message is simple, "engage, educate, and empower". This is an essential way to learn about natural resources and their ecosystem processes. The biggest accomplishment I took away from the internship was the reward of working with the youth by engaging, educating, and empowering the future generations of tomorrow. I'm forever connected to WREN just as I am to the Willamette Valley. "
-Brandon Self
"I filled the AmeriCorps position from May to October 2019. I had an excellent experience with WREN and highly recommend the job. I jumped right in at the beginning of the season with field trips and community events. Over the summer, I focused more on developing and piloting my own educational programs to expand WREN's resources and further engage community members. I additionally oversaw the preparation for Family Exploration Days and worked on projects with the Northwest Youth Corps. Once school started up in the fall, I led field trips and school programs again. As a special project, I was given the opportunity to prepare and lead a presentation at the Oregon Science Teachers Association conference. I received excellent organizational support from both WREN and the Mt. Adams Institute, which oversees the AmeriCorps side of things. I was given freedom to develop my own educational portfolio and appreciated the respect and trust I felt from the WREN staff, board, and volunteers. Given the position's involvement on public land, I also received a Public Lands Corps hiring authority, which gives me two years of non-competitive hiring status for federal jobs. "
-Annie Carter